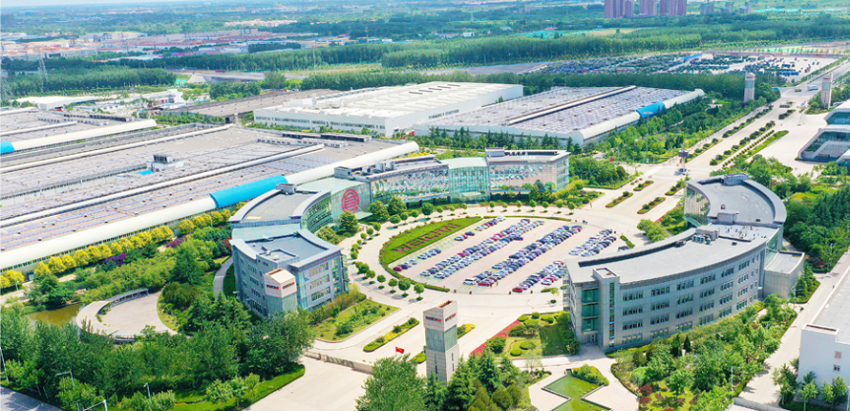 Weichai Heavy Machinery Co, Ltd. is a listed company on the Main Board of Shenzhen Stock Exchange(Stock acronym: Weichai heavy machine,code : SZ000880 ). The company specializes in developing, manufacturing and selling 30-12,000 horsepower medium and high speed diesel engines, generating units and power integration systems for ship power and power generation equipment, as well as the operation of diesel engine parts, marine gear box, etc.
The company has a long history, focusing on inheritance and innovation. The 6160A medium-speed diesel engine produced by the company won the national quality silver award, and the social possession reached more than 100,000 units; since 1993, the company has developed and designed 170 series diesel engines, and successively obtained domestic and international certifications such as CCS, KR, BV, RS and so on; The CW200 / 250 series diesel engine produced by the company is a new generation of products, designed and manufactured by ourselves on the basis of absorbing the advanced technology of the same domestic and abroad type. The utility model has the advantages of high reliability, good economy, easy maintenance, etc. In recent years, the company meets the requirements of environmental protection and gradually develops various gas engines and dual fuel engines. Since 2008, the company introduced MAN 27 / 38 series, 32 / 40 series, 21 / 31 series, 16 / 24 series of large power medium-speed marine diesel engines. The power range will be gradually extended to 12000 horse power. As a result, the company has a full series of ship power, medium and high-speed engine products.
Weichai produces all kinds of power generating sets, with power covering 2-8700kW, widely used in the fields of national communication, petroleum, medical treatment, plateau, railway, field education and assistance, agriculture and animal husbandry. In 2012, it joined Chinatelecom group's collective production period, became the first-class supplier of petrochina in 2016. Weichai power, with its leading technology and innovative consciousness management system and sound service network, has been providing users with all-round safe, efficient and complete power solutions.
The company is recognized as high-tech enterprise, and Shandong provincial enterprise R&D center. The company has established a perfect quality assurance system, adhering to the quality policy of full participation and continuous improvement to build a Weichaiwell-known brand. In 1996, the company took the lead in passing ISO9001 quality management system certification in the same industry in China. The company's diesel generator set passed the national communication special generator set certification in 2004, passed the national internal combustion engine generator set quality supervision and inspection center of the plateau certification and Germany rheinland center CE certification in 2005. In 2011, the company obtained GB/T24001, GB/T28001 environmental/occupational health and safety management system certification, and won the honorary title of "quality trustworthy enterprise" in 2012.
There are more than 300 maintenance stations in the region under the jurisdiction of the company's domestic ship-power business, covering China's inland, coastal, main islands, inland rivers, lakes and other regions, forming a round-the-clock and region-wide service network of "weichai products, weichai services". The company has set up more than 100 overseas maintenance stations, established overseas parts distribution centers, and formed a perfect international service network.
Website:https://en.weichaihm.com